For me, the best part of throwing a dinner party is making it memorable. Whether it's a delectable dessert, a meaningful menu title or personalized party decor, I want my guests to think of the details of that evening frequently and smile. Giving attendees a little treat to take home with them is an extra touch that can make any party, casual or fancy, extra special. Macarons make a perfect goodie bag giveaway that guests will adore. My Raspberry Almond Macarons are easy to bake, make a pretty package, and are loved by all. Make some today using your farmer owned ingredients and watch them disappear!
Ingredients:
1 3/4 cups of confectioners' sugar
1 cup of almond flour
3 egg whites, at room temperature
1/4 teaspoon of cream of tartar
1/4 teaspoon of salt
Raspberry jam, for filling
Directions:
Place the egg whites, salt, and cream of tartar in the bowl of a stand mixer fitted with a whisk attachment.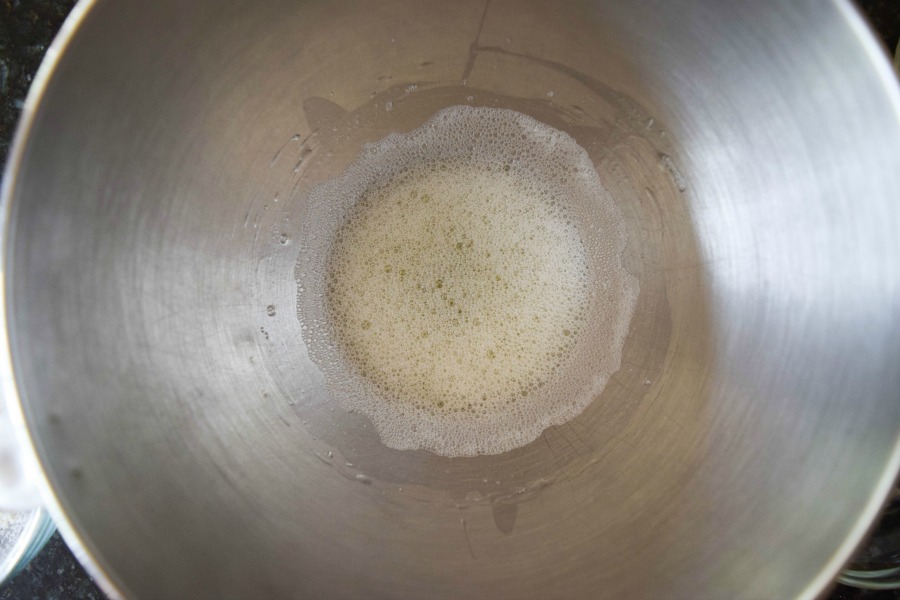 Whip on medium speed until frothy.
Turn the speed up to high and slowly add the granulated sugar. Beat for 6 – 8 minutes until stiff peaks form.
Sift together the confectioners' sugar and almond flour. Add the dry to the egg mixture and gently fold in until completely incorporated. The batter should be thick and fall back on itself in ribbons when lifted.
Fit a pastry bag with a plain tip and fill with batter. Pipe 1 inch circles of batter on top a cookie tray lined with a silicon baking mat. Slam the cookie tray on the counter to knock out any air bubbles. If you want, you can decorate with sprinkles before baking. Let the batter sit at room temperature for 30 minutes until the tops have set and are no longer sticky. Preheat your oven to 300°F on the convection setting.
Place the macarons in the preheated oven and bake for 13 minutes until puffed. The macarons should have little "feet" and be set on top.
Let cool completely before releasing from baking sheet and filling with jam and sandwiching.