Maybe it is my pastry chef background but I try to turn everything into a baked good. Whether the dish is savory or sweet, if I can make a tart out of it, I'll do it. During the summer, one of my favorite things is a simple tomato salad. I toss juicy tomatoes, fresh herbs, a simple dressing and sprinkle of goat cheese to make a quick and easy side dish for summer dinners. This simple salad translates so well into an elegant tart for those summer dinner parties that call for a little something special. Use your farmer owned ingredients and whip one up today!
Makes one 9 inch tart
Ingredients:
For Tart Shell:
2 cups of all purpose flour
1 teaspoon of salt
1 teaspoon of pepper
2 sticks of cold butter, diced
5 to 6 tablespoons of ice cold water
For Filling:
2 cups of halved, small tomatoes (I use grape or cherry)
1 tablespoon of salt
2 tablespoons of Herbes de Provence
1 tablespoon of olive oil
4 ounces of goat cheese, crumbled
1/4 cup of basil, chopped
Directions: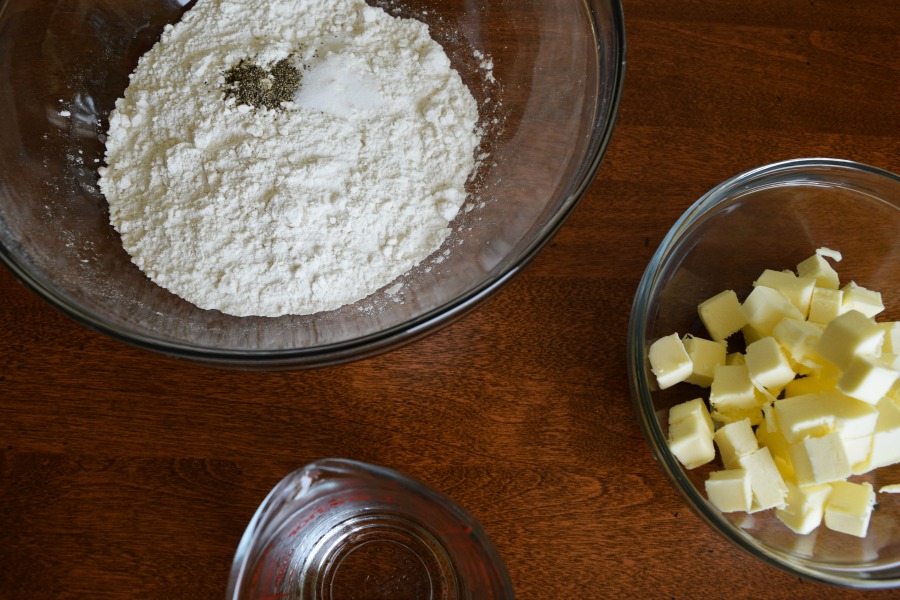 In a large bowl, whisk together the flour, salt and pepper.
Add the cubed butter, then using a pastry cutter or fork and knife work the butter into the flour.
Work the butter until it is the size of peas.
Slowly whisk in the ice cold water until the dough comes together and pulls away from the sides. Chill the dough for 1 hour.
Roll the dough out into a circle that is 1 1/2 inches larger than your tart pan. Lay the dough into the tart pan and press into the edges. Level off the top. Use a fork to prick the bottom of the tart.
Preheat your oven to 350° F.
Mix chopped tomatoes, Herbs de Provence, salt and oil.
Place the tomato filling into the tart shell.
Bake until the tomatoes are bubbling and the tart shell has browned lightly. This will take about an hour.
Let the tart cool completely and then top with crumbled goat cheese and chopped basil.
Serve!