Inspired by a a dish from my favorite D.C. restaurant, classic roasted Brussels sprouts are given an Asian twist with the addition of a creamy sauce. Just a few ingredients and 30 minutes of your time is all it takes to make this perfect fall side. This recipe will turn even the most resolute Brussels sprout skeptics into Brussels sprout lovers. Make some today using your Farmer Owned ingredients!
Ingredients:
2 pounds of Brussels Sprouts
2 tablespoons of olive oil
salt and pepper, to taste
1 cup of mayonnaise
juice of 1 lime
3 tablespoons of fish sauce
1 teaspoon of grated ginger
1 clove of garlic, grated
2 teaspoons of chili oil
1 tablespoon of sugar
Directions:
Rinse Brussels sprouts throughly, pat dry and remove outer leaves.
Cut off the end of the sprout and then chop the Brussels sprouts into halves or quarters depending on the size.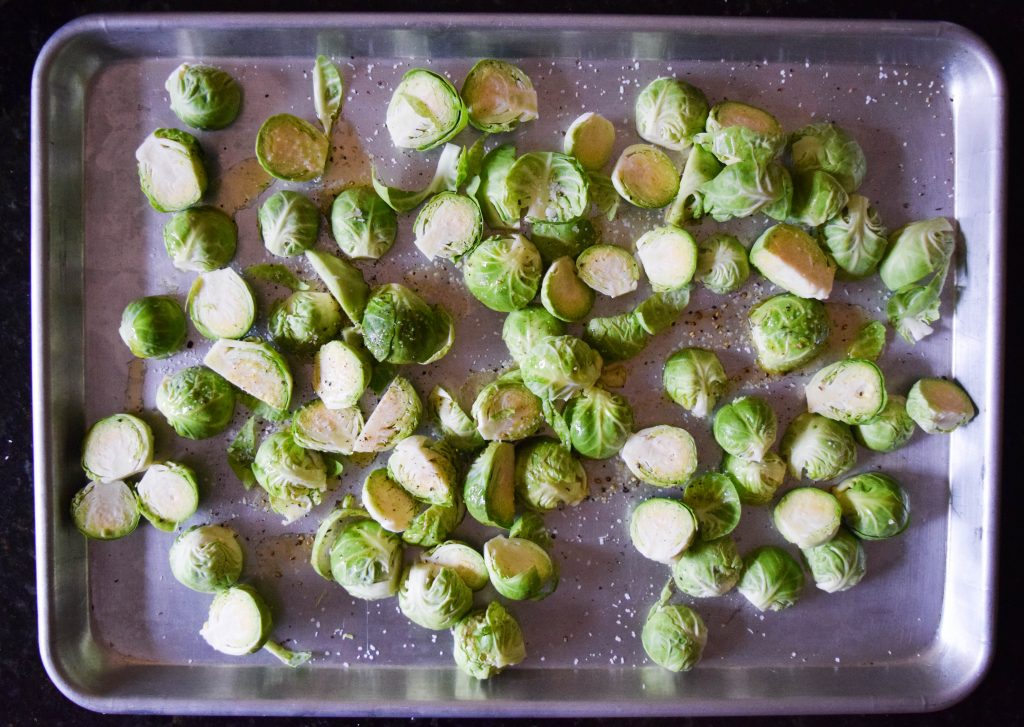 Place Brussels sprouts on a sheet tray, drizzle with olive oil and sprinkle with salt and pepper. Toss to coat. Place in a 400°F oven and roast until lightly charred, about 30 – 40 minutes.
Measure out all sauce ingredients.
Mix sauce in a large bowl and season with salt and pepper. You can add a little more chili oil if you like spice.
Drizzle roasted Brussels sprouts with sauce and garnish with sesame seeds. Enjoy!