I love the holidays. The glimmering lights, the crinkle of wrapping paper, the frosty air, and the smell of cookies make December a uniquely special month. A favorite holiday tradition of mine is baking cookies with my mom and grandma, then distributing the fruits of our labor to family, friends, and neighbors. My Ginger Sandwich Cookies with Vanilla Cream Filling are always particularly popular! They are perfectly spiced, soft and a little chewy, with a creamy buttercream filling to take them over the top. Better yet? They are almost too easy to make!
Makes 18 cookies, 9 sandwiches.
Ingredients:
1 and 1/2 sticks of unsalted butter, softened
1 cup of granulated sugar
1 egg
1/4 cup of molasses
1 teaspoon of vanilla
2 and 1/4 cups of all purpose flour
2 teaspoons of ground ginger
1 teaspoon of cinnamon
1/2 teaspoon of ground cloves
1/4 teaspoon of salt
1 teaspoon of baking soda
additional sugar for rolling
For the filling:
1 stick of unsalted butter, softened
2 cups of confectioners' sugar
1 teaspoon of vanilla
Preheat your oven to 350° F. Measure out all ingredients. Put the flour, spices, salt, and baking soda in a small bowl. Place the butter and sugar in a separate bowl.
Cream together the butter and sugar. Add the egg and mix until fully incorporated.
Add the vanilla extract and molasses and blend until completely incorporated.
Add the dry ingredients gradually. Mix until just combined. Don't over-mix or you will get tough cookies.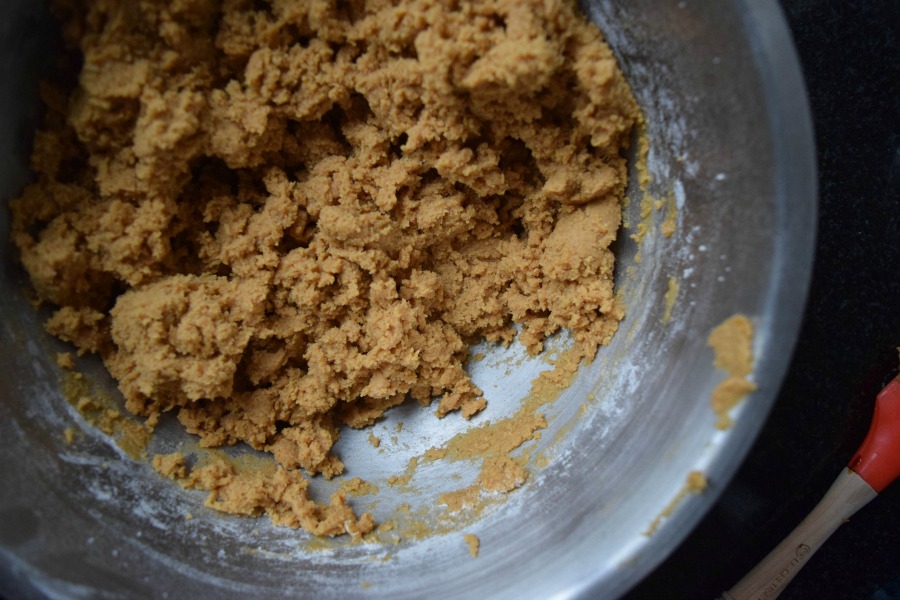 The batter will be sticky but should have a smooth consistency.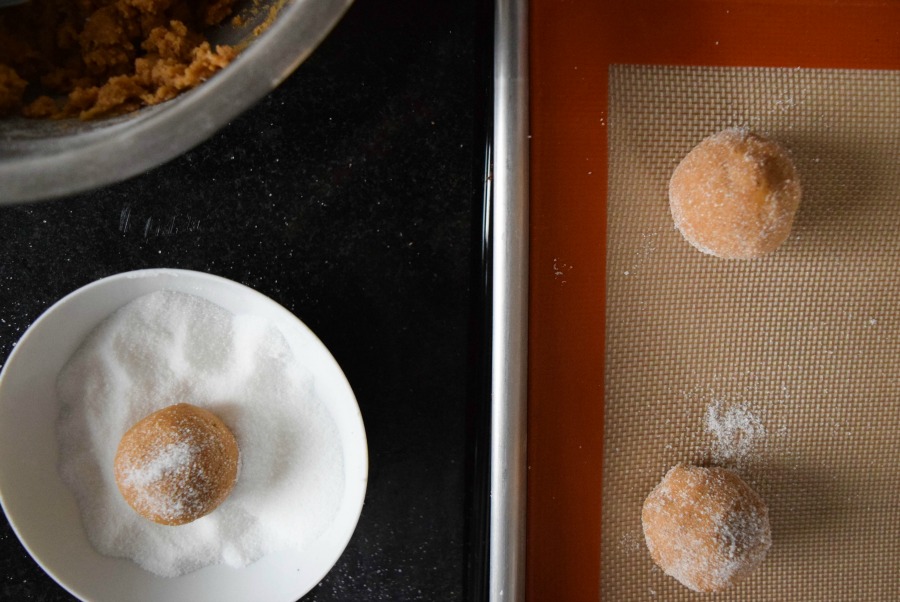 Using your a spoon and your hands, or an ice cream scoop, form the dough into 1 and 1/2 inch balls. Take the dough balls and roll them in the additional sugar and transfer them to a cookie tray lined with parchment or a silpat.
Bake for 10 – 12 minutes until the cookies are puffed. They will still look a little doughy in the center. Let them cool on the pan for 5 minutes before transferring to a wire rack to cool completely.
While the cookies are cooling, make the vanilla cream. In the bowl of an stand mixer or with a hand mixer, cream together, butter, confectioners' sugar, and vanilla extract. Continue to mix on medium until the filling is smooth.
To assemble the cookies, place a heaping teaspoon of filling on the bottom side of half of the cookies and top with the remaining cookies to make the sandwiches.
Serve and enjoy!