Each Christmas my mom, grandmother and I bake dozens of cookies to give as gifts, leave for Santa or, more realistically, devour the second they are out of the oven. Of all the cookies we bake, the type that seems to go the fastest is my mom's Chocolate Peppermint Crinkle Cookies. They are crisp on the outside and gooey, almost brownie-like, on the inside. The cookies are extremely chocolatey with just the right amount of peppermint refreshment. Try baking some this holiday season using your Farmer Owned ingredients and they might become your favorite holiday cookie too!
Yield: About 18 to 20 medium-sized cookies.
Time: 1 hour
Ingredients: 
1 1/2 cups of flour
1 1/2 teaspoons of baking powder
1/4 teaspoon of salt
1 1/2 cups of semi-sweet chocolate chips
1/2 teaspoon of peppermint extract
1 cup of granulated sugar
6 tablespoons of butter, softened
1 1/2 teaspoons of vanilla extract
2 large eggs
1 cup of powdered sugar, for rolling
Directions: 
Measure out all of your ingredients and toss your chocolate chips in the peppermint extract.
Divide the chocolate chips in half. Melt half in the microwave in 30 second intervals, keep the other half whole. Set the chocolate aside.
Mix together the dry ingredients in a small bowl.
In a large bowl, cream the butter and sugar until light and fluffy. Add the eggs and vanilla and cream to combine.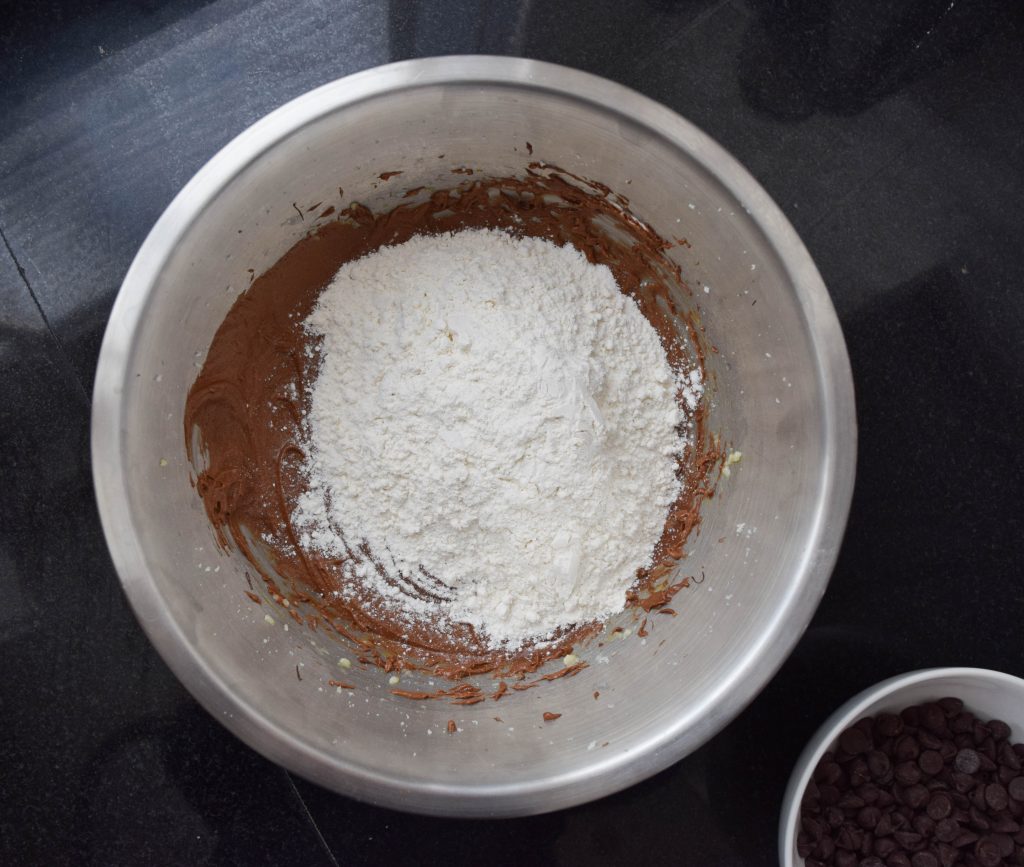 Add the melted chocolate to the butter and sugar. Stir until the chocolate is completely incorporated. Add the dry ingredients and mix until they are completely incorporated.
Fold in the chocolate chips. Chill the dough for 30 minutes in the refrigerator.
Preheat your oven to 350°F. Scoop the cookie dough into golf ball size portions and roll each in powdered sugar. Place on a parchment-lined cookie tray.
Place the cookies in the preheated oven and bake for 10 to 12 minutes until they are crisp around the edges. Let the cookies cool for five minutes on the cookie tray before moving to a rack to cool completely.
Enjoy!