My Baked Scallops with Herb Crumbs remind me of the fancy seafood dinners I enjoy on beach vacations. While they may taste like fine dining, they are so easy to make. A handful of ingredients that you probably already have on hand, add an elegant touch to fresh scallops. Make this quick dinner tonight using your Farmer Owned ingredients and you'll be transported to the coast in an instant.
Makes 2 servings.
Ingredients: 
8 large scallops
1/2 cup of panko bread crumbs
1 tablespoon of fresh parsley, chopped
1 teaspoon of fresh basil, chopped
1 clove of garlic, grated
1 teaspoon of salt
1/8 teaspoon of cayenne pepper
4 tablespoons of melted butter
lemon wedges for serving
Measure out all ingredients and get two small oven-proof dishes. Preheat your oven to 400°F.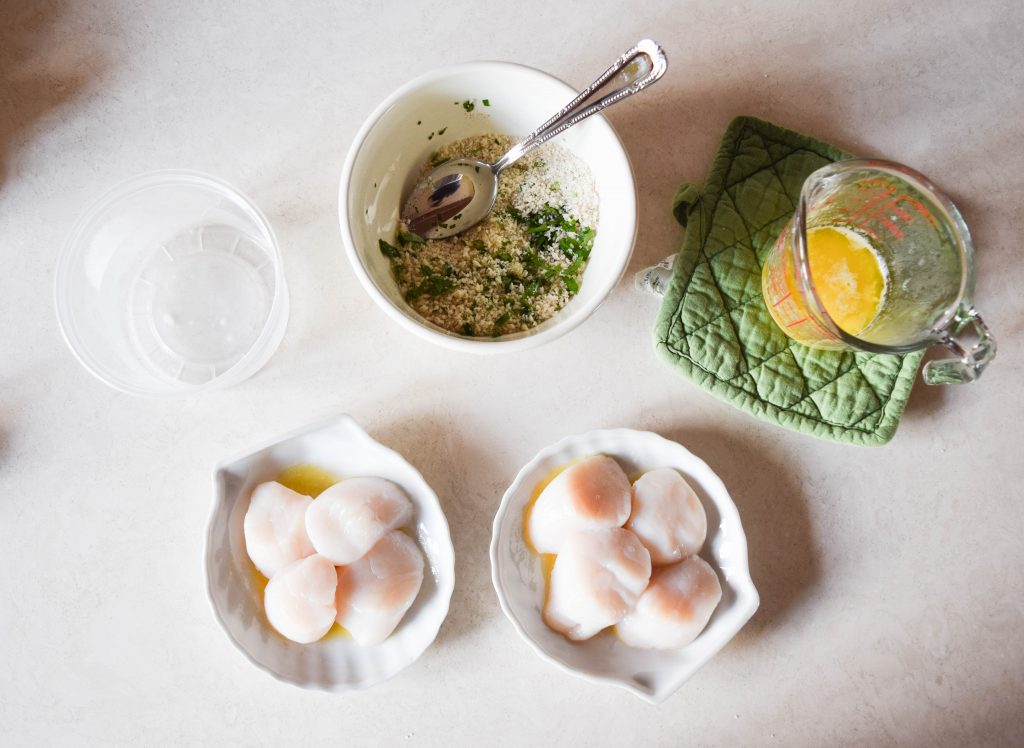 Add 1 tablespoon of melted butter to the bottom of each baking dish. Place the scallops in the baking dish.
Mix the breadcrumbs, herbs, garlic, salt, and cayenne pepper in a small bowl. Add the remaining 2 tablespoons of melted butter and stir.
Top scallops with breadcrumbs.
Bake for 16 – 20 minutes in the preheated oven. The crumbs will be golden brown and the scallops will be firm to the touch and opaque.
Serve hot with a slice of lemon.