---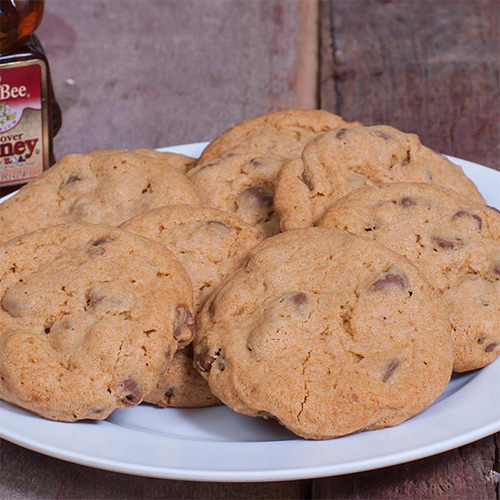 Prep Time
10 min
Cook Time

Ready In
35 min
Servings
24
Ingredients
1/2 cup Sue Bee® Honey
1 1/4 cups all-purpose flour
1/4 cup brown sugar
1/2 cup butter
1 cup chocolate chips
1 tablespoon vanilla
1/2 teaspoon baking soda
1/8 teaspoon salt
Directions
Preheat oven to 300 F.
Mix flour, salt and baking soda together; set aside.
Mix honey, sugar, butter and vanilla until well blended and slightly fluffy; scrape sides of bowl.
Add flour mixture to sugar/butter mixture and blend together. Do not over mix.
Add chocolate chips.
Drop rounded spoonfuls of dough on to an ungreased non-stick pan, and bake for 15-18 minutes, or until browned around the edges. For crispier cookies bake 18 to 25 minutes.
Set on wire rack to cool.